Jeffrey Roh, MD
Dr. Jeffrey S. Roh, MD is a board-certified, award-winning specialist in minimally invasive spine surgery. As a physician and surgeon with expertise in the spine, he specializes in treating adult and pediatric spinal disorders. He employs both non-surgical and minimally invasive surgical treatments to address the symptoms that can arise from abnormal spinal function.
Dr. Roh has received numerous awards for his work and patient communication skills. He has helped educate and train spine fellows and hundreds of other domestic and international spine surgeons interested in the rapidly growing field of minimally invasive spine surgery. Dr. Roh is licensed to practice medicine and surgery in the state of Washington and performs more minimally invasive spinal procedures than anyone in the state.
My philosophy for every patient interaction begins with the fundamental premise of treating everyone as if they were my family member. I always start by carefully listening to their individual concerns. Each person brings unique and interesting problems that require a thoughtful, personalized solution. The spine is both wonderfully complicated and fascinating at the same time. It is the literal backbone that lends structural stability, physiologic flexibility, and protection for the vital neurologic structures that allow us to move, breathe, live life, and function as human beings. My primary goal is to help my patients get their normal lives back, and when we are able to reach that goal together, I feel tremendously fortunate to have had the opportunity, honor and distinct privilege of serving them. I consider myself one of the lucky few who can freely admit that I truly love my job.
Education
Fellowship, Spine & Scoliosis Surgery – Hospital for Special Surgery, New York Presbyterian Hospital; Cornell University, Weil Medical College, New York, NY
Fellowship, Research – Allen Scholar Research Fellowship, Case Western Reserve University School of Medicine, Cleveland, OH
Residency – University Hospitals of Cleveland, Case Western Reserve University School of Medicine, Cleveland, OH
M.D., Medical College of Wisconsin, Milwaukee, WI
B.S., University of Washington, Seattle, WA
Associations, Organizations, Society Memberships
American Academy of Orthopaedic Surgeons
American Medical Association
King County Medical Society
Korean American Spine Society
North American Spine Society
Puget Sound Spine Interest Group
Scoliosis Research Society
Society for Minimally Invasive Spine Surgery
Washington State Medical Association
Awards
Top Doctors – Seattle Magazine
Top Doctors – Seattle Met Magazine
Top Doctors – Castle Connolly
Top Doctors – US News & World Report
Top 5 Physicians in Western Washington – KING 5 Best of Western Washington Awards
Compassionate Physician Recognition Award – Vitals.com
On-Time Physician Award – Vitals.com
Patients' Choice Award – Vitals.com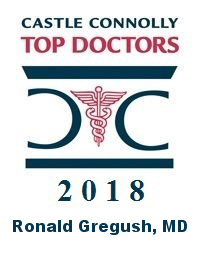 Focus
Minimally invasive spine surgery
Minimally invasive approaches for cervical, thoracic, lumbar, sacral, and coccygeal spinal disorders
Minimally invasive spinal decompression procedures for disc herniations and spinal stenosis (e.g., microdiscectomy, microlaminotomy, microlaminoplasty, microforaminotomy, and endoscopic surgery)
Minimally invasive procedures for spinal instability (e.g., MIS TLIF, MIS LLIF/XLIF/DLIF, MIS percutaneous surgery)
Minimally invasive spinal reconstructive procedures for adult and pediatric scoliosis
Computer-assisted spinal navigation surgery
Appointments
Board Member – ProOrtho
Chair, Credentials Committee – EvergreenHealth
Member, Medical Executive Committee – EvergreenHealth
Vice President and Board Member – Puget Sound Spine Interest Group
Board Member – Korean American Spine Society
Board Certification
American Board of Orthopedic Surgery


National Provider Identifier: 1346284486